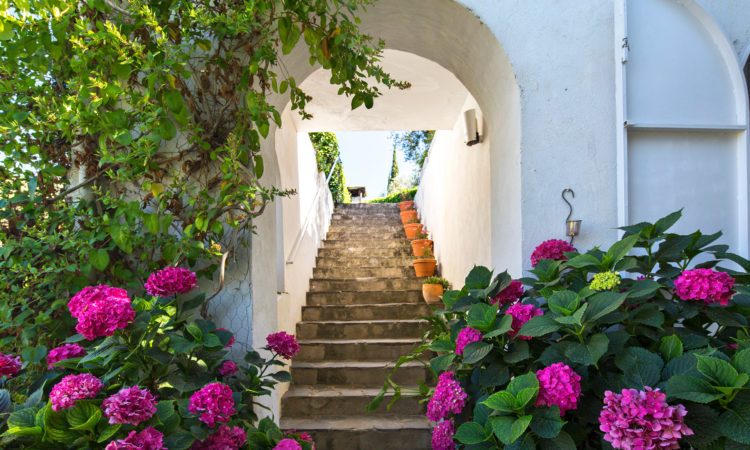 In Muslim culture, Almunia refers to a country estate, always associated to orchards, trees and water. According to Spanish Wikipedia "the written sources suggest that in al-Andalus, the almunias were spaces that could combine two aspects, to a greater or lesser extent: They were fairly large agricultural production centres, but also leisure and relaxation centres in the hands of aristocratic lineages."
The 13.000 m2 of La Almunia del Valle includes farmland with olive, almond and fruit trees as well as a slope of uncultivated land with oaks, esparto grass, pines, cypresses and herbs. Thanks to the adjacent hill, the hotel is safe from the light pollution of the nearby city.
This small, charming hotel has viewpoint terraces, created on the building's walkable stone roofs, a traditional characteristics of the Sierra Nevada country properties.
The hotel amenities include a nice outdoor pool, with water from the Sierra Nevada mountains. The perfect place to relax, indulging in the unmatched panoramic views.